Add a value-added service to your customers, employees or users by simply adding a link to us on your website.

Offer your employees free access to a doctor 24/7. Join QuestionDoctors.com Employer Plan Plus Program.
Ask Us For A Quotation
Why should your organization use QuestionDoctors.com?
Increase productivity through innovative health solutions
Empower your customers, employees or users to make better health decisions
Control costs by promoting Preventive Medicine
Provide important personalized medical advice for better all round health.
Minimize use of unnecessary OTC medications and costly services
Provide medical access to customers, employees and users world wide
Improve customer, employee and user engagement, satisfaction, retention and reduce absenteeism
COPY and PASTE Code: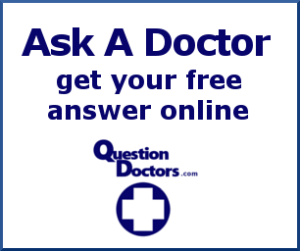 Let us help you find the best way to make QuestionDoctors work for you.
Contact Us Today!