One more thing …
The Number Of Questions We
Can Answer Free Is Limited

(To Receive Your Answer Please
Support Us Using Buttons Below)
Once approved, you'll find your personalized answer on our
Medical Questions – Crowdsourcing Page.
Check it out now. Bookmark it. Check back often.
Don't delay,
act now!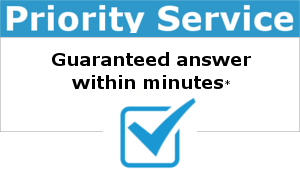 ONLY WITH PRIORITY SERVICE:
• Your question is pre-approved placed first in queue.
• You get a Board Certified Doctor Answer + Multiple Opinions.
• Your answer is emailed to you, posted and supported.

Why wait?
Order Now.
Before It's Too Late!

only $19.95
Priority Service

Your question is registered and ready for Priority Service.
All personal information is kept 100% confidential.